Avi Yemini, a Jewish-Australian IDF veteran, conservative political blogger and political candidate, has been banned from Facebook allegedly for publishing "hate speech."
A popular Jewish-Australian IDF veteran, political blogger, and Australian state government candidate recently found his Facebook page banned, just 48 hours before the blacklisting of Infowars host Alex Jones. Yemini's Facebook page boasted a follower count of approximately 175,000 but was suspended for "hate speech" according to a notification Yemini received from Facebook. Yemeni has been on the receiving end of death threats on Facebook himself based on his reporting.
Yemini appealed Facebook's decision but was told that the page would not be taken off the blacklist. Some have accused Yemini of being banned from the platform for posting the phone number of an ABC News reporter, which they believed was doxing, but Yemini claims that the number he posted is publicly available on ABC News' website.
Breitbart News spoke with Yemini who provided the following comment on the blacklisting of his page:
Banning my page is another example of Facebook's political bias and is an attack on free speech. They are purging conservative pages. In this case, they are meddling in the Australian political system and therefore breaching a number of local laws.

I plan on suing them if they do not reinstate it immediately. By banning me, they are preventing me from reaching out to Australian Liberty Alliance voters, which is a form of voter suppression.

I believe I was banned because I am exposing the Islamization of Australia and how it is negatively impacting the country. Many other conservatives around the world have also been banned for speaking out about Islam.

They claim it was for 'hate speech' but when pressed couldn't give me a specific post that breached any of ther terms and conditions.
Breitbart News reached out to Facebook for comment on the issue but received no response.
…
Donald Trump Condemns Social Media Companies for Biased Censorship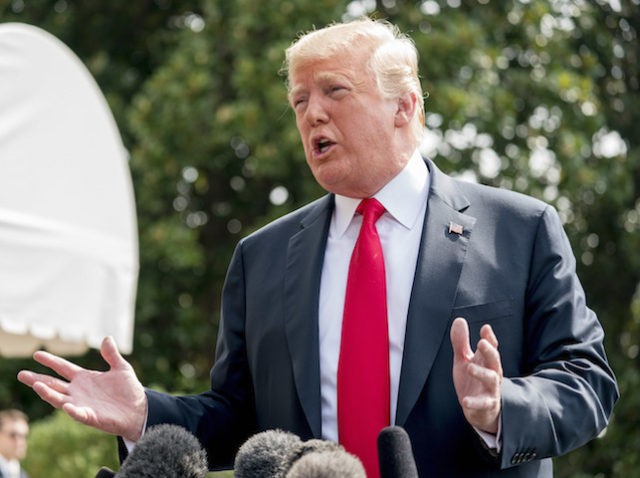 President Donald Trump criticized social media companies like Twitter and Facebook on Saturday for censoring conservatives.
"Social Media is totally discriminating against Republican/Conservative voices," Trump wrote on Twitter. "Speaking loudly and clearly for the Trump Administration, we won't let that happen."
The president finally addressed the issue after prominent Trump supporters were expelled from social media platforms like Facebook, Youtube, and Twitter in recent weeks.
"They are closing down the opinions of many people on the RIGHT, while at the same time doing nothing to others," he wrote.
Trump warned that the censorship decision process was clearly biased.
"Too many voices are being destroyed, some good & some bad, and that cannot be allowed to happen," he wrote. "Who is making the choices, because I can already tell you that too many mistakes are being made."
He warned that censorship in America was wrong.
"Censorship is a very dangerous thing & absolutely impossible to police," he wrote.
Although Trump considers CNN and MSNBC "Fake News" he indicated that he did not want to censor those news outlets.
"If you are weeding out Fake News, there is nothing so Fake as CNN & MSNBC, & yet I do not ask that their sick behavior be removed," he wrote. "I get used to it and watch with a grain of salt, or don't watch at all."
Trump called for all voices to get equal access on social media.
"Let everybody participate, good & bad, and we will all just have to figure it out!"
Related
Candace Owens speaks out about social media discrimination
Candace Owens of Turning Point USA says supporters of President Trump are being silenced.
Does anyone really believe this was simply a mistake? https://t.co/DZZ5MUmjg4

— PragerU (@prageru) August 18, 2018