Limiting CO2 is limiting life, a new way for the Communists to achieve mass murder and genocide without having to put up all those pesky gulags.
Of course, the excuse for this madness is just as stupid as it has always been throughout history, made up BS and nonsense.
The Nazi-left are unable to learn anything from history, same mass murder, different criminals, different victims, different setting and different method – same result.
Only the start:
Excess Winter Deaths Highest Since 1976
https://www.newscats.org/?p=18079
When energy is expensive poor people die!
By Michael Bastasch – The Daily Caller
The UN calls for carbon taxes to be twice as high as those that sparked riots across France.
UN reports call for carbon taxes as high as $27,000 per ton of emissions to limit global warming.
The French government delayed implementing carbon taxes in the wake of rioting.
The French government was forced to scrap plans to increase taxes on carbon dioxide emissions Tuesday after weeks of protests, but the planned carbon taxes were not nearly as high as what the United Nations recommends.
France's planned carbon tax on diesel would have come out to $37 per metric ton and $22 per ton, respectively. But that's roughly half of what the UN says a carbon tax should be in order to keep future global warming below 2 degrees Celsius.
France's planned taxes would have raised the cost of diesel by 33 cents per gallon and gasoline by 17 cents per gallon, but that's about half of what the UN calls for to limit global warming, environmental economist Richard Tol noted.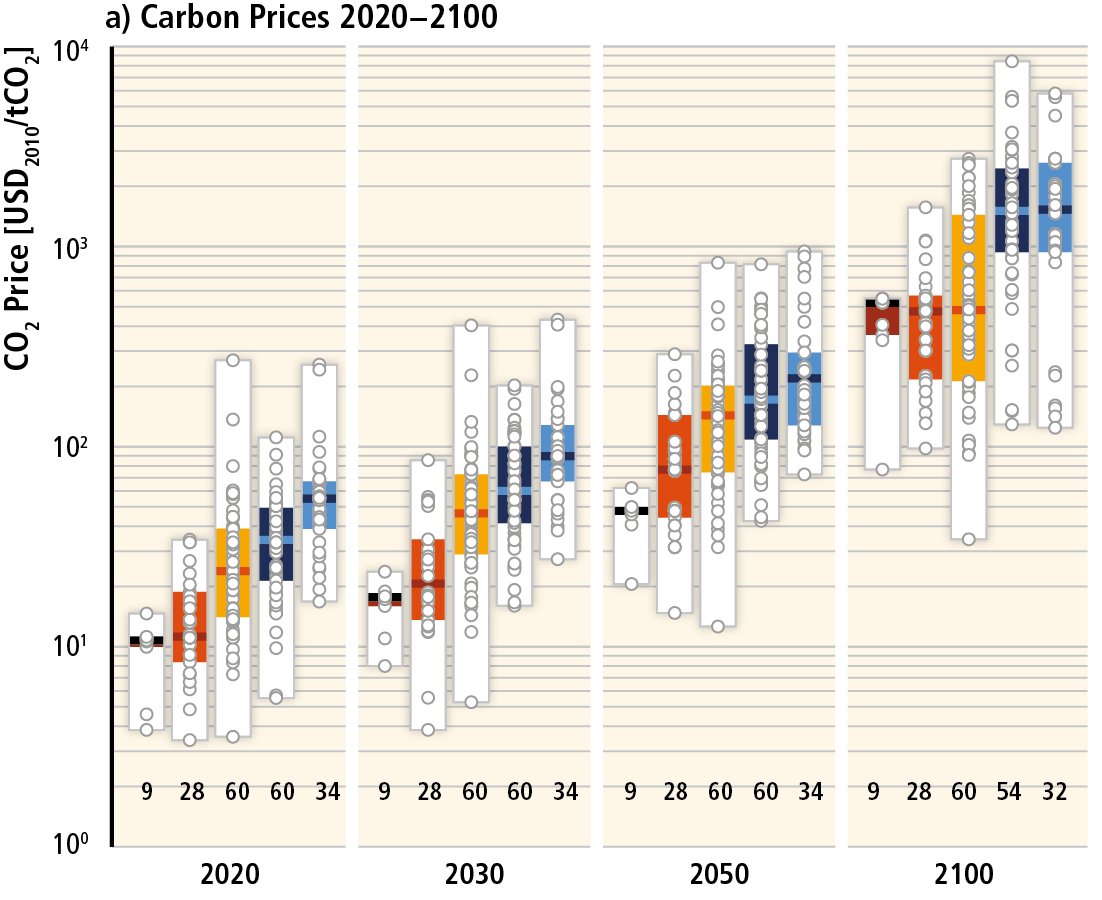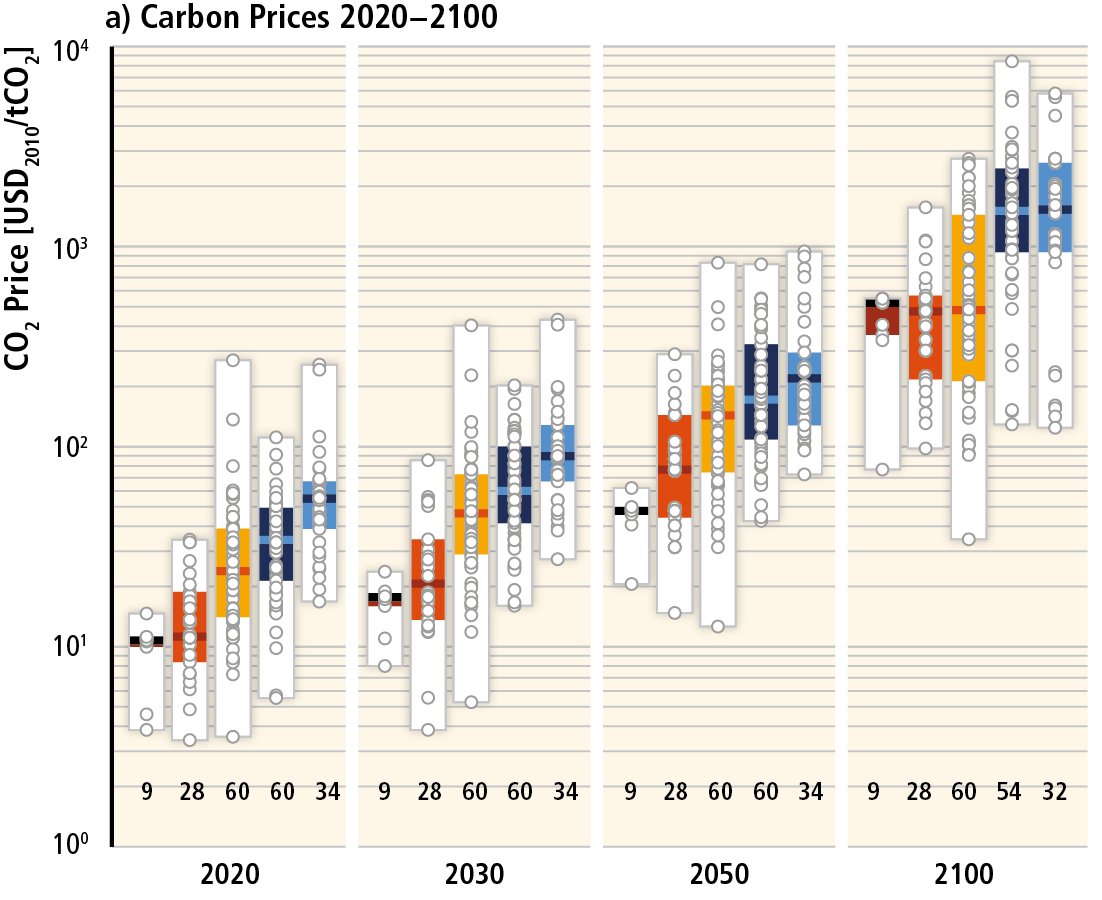 The UN's emissions gap report suggests a carbon tax as high as $70 per ton would go further in reducing carbon dioxide emissions blamed for global warming.
"Studies show that a carbon tax of US$70/tCO2 in addition to existing measures could reduce emissions from just above 10 percent in some countries to more than 40 percent in other countries," the UN reported, adding these taxes would also raise revenue.
The French government announced it would delay implementing the carbon taxes by six months after weeks of protests that turned deadly. At least three people were killed, more than 100 were injured and police arrested hundreds more.
Tens of thousands of gilets jaunes, or "yellow vests," took to the streets of major French cities, including Paris to protest high carbon taxes, which would raise the price of fuel. Many protesters said they were already being crushed under rising energy and housing costs.
While Macron, for now, has backed away from increasing some carbon taxes, he's not likely to abandon his commitment to meeting the goals of the Paris climate accord.
France is party to the Paris climate accord, which calls for keeping future global warming below 2 degrees Celsius by 2100 through emissions cuts. However, the UN is pushing to keep future warming below 1.5 degrees by 2100 — a plan it says would require higher taxes.
The UN's special climate report released in October found a carbon tax would need to be as high as $5,500 per ton by 2030 to limit future warming — that's equivalent to a $49 per gallon gas tax.
A carbon tax would need to rise to as high as $27,000 per ton by end of the century to meet the 1.5-degree goal. That's the same as a $240 per gallon tax on gasoline in the year 2100.
If the French rose up against a carbon tax that's a fraction of what the UN calls for to meet its 1.5-degree goal, it's unlikely any government would ever enact a tax that high.
Taxes already make up about 60 percent of the price of fuel in France. The average cost to fill up your tank in France runs just under $7 per gallon.
More of the (Man Made) Global Warming FRAUD
The World Is Losing Interest In The Climate Scare
By Paul Homewood
France's violent Yellow Vest protests are now about many domestic concerns, but it's no accident that the trigger was a fuel-tax hike. Nothing reveals the disconnect between ordinary voters and an aloof political class more than carbon taxation.
The fault line runs between anti-carbon policies and economic growth, and France is a test for the political future of emissions restrictions. France already is a relatively low-carbon economy, with per-capita emissions half Germany's as of 2014. French governments have nonetheless pursued an "ecological transition" to further squeeze carbon emissions from every corner of the French economy. The results are visible in the Paris streets.
President Emmanuel Macron and his Socialist predecessor François Hollande targeted auto emissions because they account for about 40% of France's carbon emissions from fuel combustion compared to 21% in Germany. But this is mainly because France relies heavily on nuclear power for electricity. Power generation and heating account for only 13% of French emissions, compared to 44% across the Rhine. French road-transport emissions were a mere 0.4% of global carbon emissions in 2016, when overall French emissions were less than 1%.
Yet Paris insists on cutting more, though transport emissions are notoriously hard to reduce. Cleaner engines or affordable hybrids have been slow to emerge. Undeterred, Mr. Macron pushed ahead with a series of punitive tax hikes to discourage driving.
The protesters in Paris will be expected to pay much of the up to €8 billion annual tab for a minuscule global benefit—that's how much tax revenue Mr. Macron thinks his levies will raise. This is preposterous in an economy that still has an 8.9% jobless rate (21.5% for the young) and will struggle to hit 2% annual GDP growth. Yellow Vests from less prosperous rural areas, who depend on cars for daily life, know it. They're insulted when Mr. Macron tells them to wait for better public transport or to carpool—yes, he really said that. They also assume that Paris will waste a fuel-tax windfall on boondoggles such as unreliable renewable power to replace zero-emissions nuclear plants.
The carbon tax revolt is world-wide. Voters in Washington state last month rejected a carbon tax that would have started at $15 per ton of emissions and climbed $2 a year indefinitely. Washington ranks 25th among American states in carbon emissions and when we tried to estimate its contribution to global emissions our calculator couldn't handle a number that small. Gov. Jay Inslee and green activists nonetheless wanted voters to pay $2.3 billion in taxes over five years.
Ontario province in Canada is suing to block a federal carbon tax, and the issue could topple the Alberta government and perhaps Prime Minister Justin Trudeau. Ontario Attorney General Caroline Mulroney warned that the federal tax grab "takes money from families' pockets and makes job creators less competitive." German Chancellor Angela Merkel's Energiewende—a transition to renewables that has increased dirty coal emissions and caused household energy costs to soar—has become a political liability.
https://www.thegwpf.com/the-global-carbon-tax-revolt/
But perhaps even more significant is the view from the Philippines:
THE two-week UN climate summit, which opened yesterday in Katowice, Poland, is fraught with the conflicting beliefs and stands of nations on the largely UN-promoted threat of global climate catastrophe.
The conference will last for two weeks, but despite the unusual length, there is little chance that the nations will agree on the existence of the threat, or on the drastic plan of action that the UN is assiduously promoting.
Some, like the UN and many nations, are pressing forward with a policy of fear-mongering.
Other countries are totally skeptical about the doomsday prediction, and reject the global warming problem itself.
Climate alarmists have warned that the world needs to cut fossil fuel emissions by half by 2030 to avert disaster. The Poland summit seeks to firm up a plan to prevent catastrophic climate change.
Climate skeptics on the other hand totally reject the UN doomsday prediction; they dismiss the alleged need to cut back on fossil fuels and abandon CO2, which would turn the world economy upside down.
The troubles hounding the Katowice summit are a direct outcome of the extravagant promises and expectations raised by the 2015 Paris Agreement.
In Paris three years ago, countries committed to limit global temperature rises to well below two degrees Celsius.
Johan Rockstrom, designated director of the Potsdam Institute for Climate Impact Research, said the talks in Katowice are crucial in nailing down how the Paris promises will work in practice.
This objective faces a formidable wall. According to Rockstorm, delegates to the COP24 "cannot and will not discuss if governments worldwide must achieve rapid greenhouse gas emission reductions to limit climate risks and on how they can do this."
In Katowice, the nations will discuss a proposed rulebook palatable to all 183 states that ratified the Paris deal.
This is far from likely. High among the obstacles is the decision of US President Donald Trump to pull out the US from the accord.
Last Saturday, during the G20 leaders summit in Buenos Aires, the US reiterated its decision to "withdraw" from the Paris agreement.
Brazil, under its new president Jair Bolsonaro, has signified its intent to follow the American lead and withdraw from the accord.
Many fear that the US withdrawal will have a domino effect and lead other nations to pull out from the Paris agreement.
It is emblematic of the problems hounding the UN's climate agenda that the summit is taking place in Katowice, Poland, a mining city, which is sometimes called 'the coal capital' of Europe. Coal is a prime target for execution by the UN.
Last week, the Polish government announced its plans to open a new coal mine.
Meanwhile, the UN just keeps doubling down on its forecast of climate catastrophe. Just last week, the UN Environment Program said the voluntary national contributions agreed in Paris would have to triple if the world was to cap global warming below 2C.
According to the Wall Street Journal, when the UN made its doomsday prediction, most of the world yawned.
As things stand today, there is clearly no global consensus on a climate catastrophe, or on the way the world should tackle it.
We think the UN should sober up. It is its responsibility to review its climate agenda and change the message.
If by the end of the Katowice summit on December 14, there is still no consensus on a plan of action, the UN should pull the plug on its climate agenda.
https://www.manilatimes.net/un-should-sober-up-there-is-no-consensus-on-the-threat-of-climate-catastrophe/477119/
We are constantly told that it is the poorer developing countries which will suffer most from climate change and that are the most concerned.
As we have already seen with the election of Bolsonaro in Brazil, many do not believe stories about climate catastrophe. Instead they have much more pressing, mundane matters to worry about.