By Cartel Chronicles
REYNOSA, Tamaulipas – Massacres, clandestine incinerations, gory executions and narco-messages are all becoming common in the border cities of Tamaulipas. The escalation is tied to rival Gulf Cartel groups spreading terror throughout the region as they fight for control.
The rising wave of violence also brought a spike of kidnappings and armed robberies. As Breitbart Texas reported, the war for Reynosa is now surpassing one year of bloodshed. The violence already led to more than 470 murders in a year, but in recent days it escalated even more when rival factions resumed their attacks.
Attacks and executions are spreading to the municipalities of Valle Hermoso, Matamoros, and San Fernando. The factions fighting for control are the Matamoros-based "Escorpiones" and "Ciclones," against "Flako Sierra" from Reynosa, who once used the name "Metros."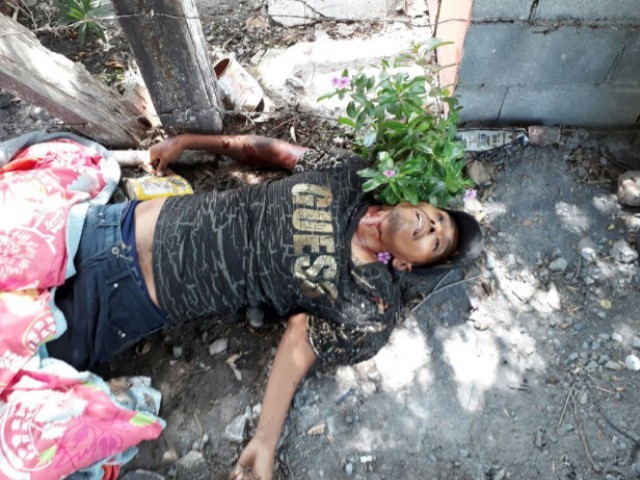 One of the recent attacks took place when an employee of the mayor of San Fernando was kidnapped by a team of gunmen at a machine shop owned by the politician. Soon after, the employees burnt body was found in the Ribereña neighborhood. Although the San Fernando region was previously peaceful, violence erupted in recent days, beginning with the death of a CDG leader from Matamoros known only as "Commander Comino."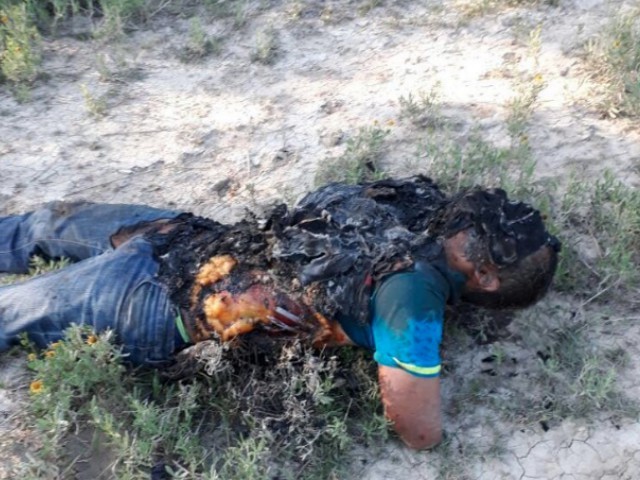 As a result of the escalating violence and in the face of possible attacks by the Reynosa group, the factions from Matamoros mobilized their foot soldiers called "Estacas" to Valle Hermoso and Rio Bravo. Almost as soon as the gunmen moved in, a series of abandoned SUVs began appearing throughout the region. The vehicles are left with their doors open, weapons inside, and bloodstains other traces of violence. It is unknown if these abandoned trucks were left after clashes or as evidence of kidnappings.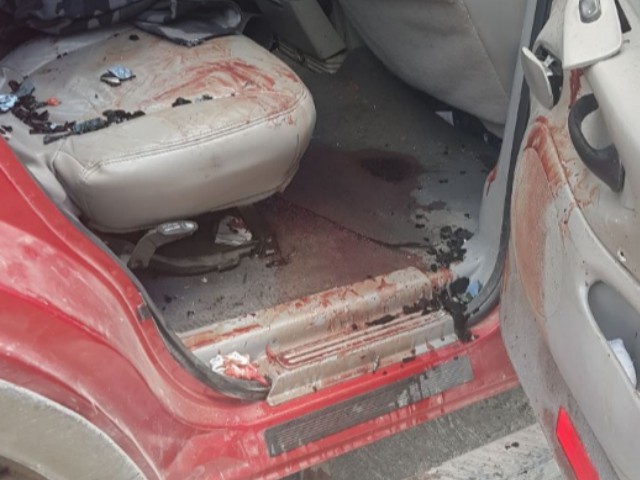 In addition to the ongoing gun battles between rival cartel groups, the struggle moved on to a series of threats through social media networks and posters left at gory crime scenes.
Editor's Note: Breitbart Texas traveled to the Mexican States of Tamaulipas, Coahuila, and Nuevo León to recruit citizen journalists willing to risk their lives and expose the cartels silencing their communities.  The writers would face certain death at the hands of the various cartels that operate in those areas including the Gulf Cartel and Los Zetas if a pseudonym were not used. Breitbart Texas' Cartel Chronicles are published in both English and in their original Spanish. This article was written by "A.C. Del Angel" from Tamaulipas.