Firefighters try to extinguish flames during a wildfire at the village of Kineta, near Athens, on July 24, 2018. © Valerie Gache / AFP
The death toll from the raging wildfires in Greece's Attica region has risen to 80, while up to 100 people are still missing. Moscow has expressed readiness to help Athens battle the fires and deal with the aftermath.
Most people have died in the eastern resort town of Mati, which was struck by a flash fire. The streets of the now-ghost town are packed with charred and melted cars, while rescuers are searching through the burned-out buildings.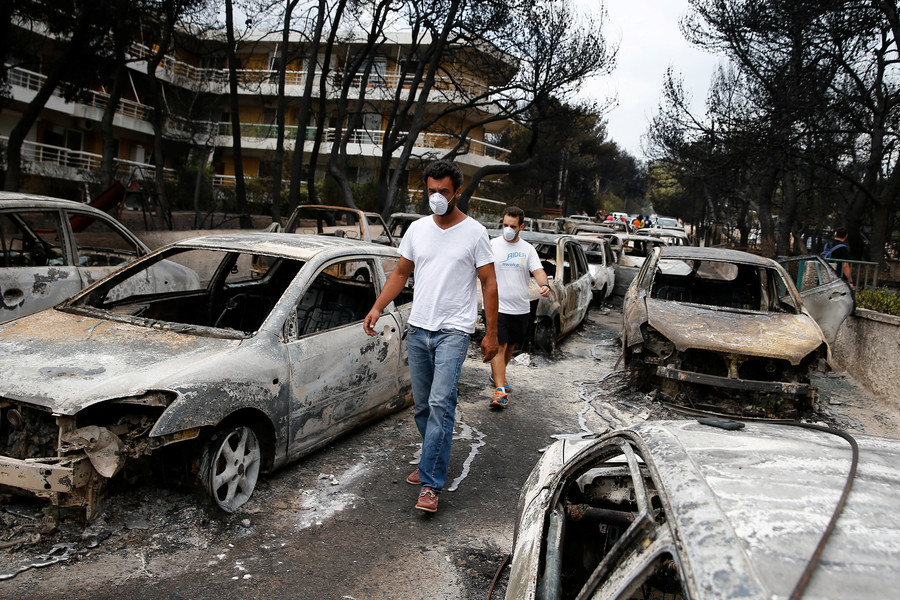 "We're going from house to house, anywhere we believe there may be someone trapped, someone who burned inside, someone missing," chief of a volunteer rescue team, Dionysis Tsiroglou, told Reuters. "So far, our search has been fruitless."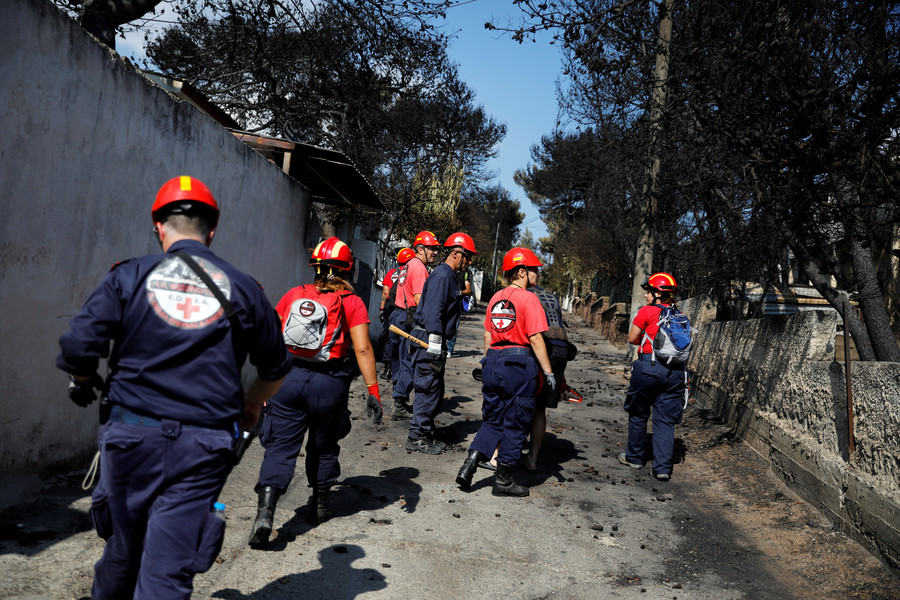 On Tuesday, Russian President Vladimir Putin extended his condolences to Greek President Prokopis Pavlopoulos, insisting Moscow was ready to provide help to tackle the fires and deal with the fallout from the disaster.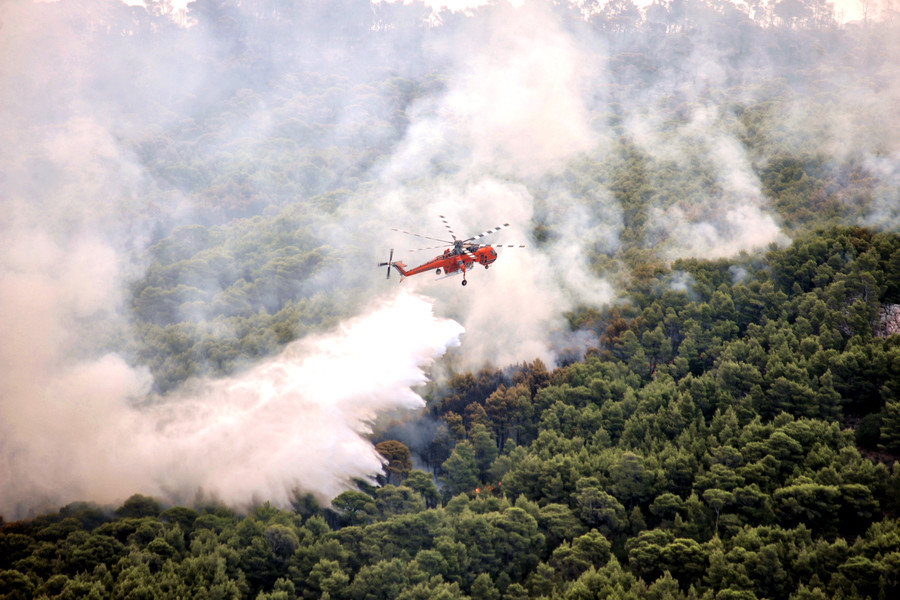 No-one can tell for sure how many people went missing after Monday's blaze, yet estimates range from 60 to 100 people. Another victim died in hospital on Wednesday, bringing the death toll to 80, yet it's feared that figure will rise.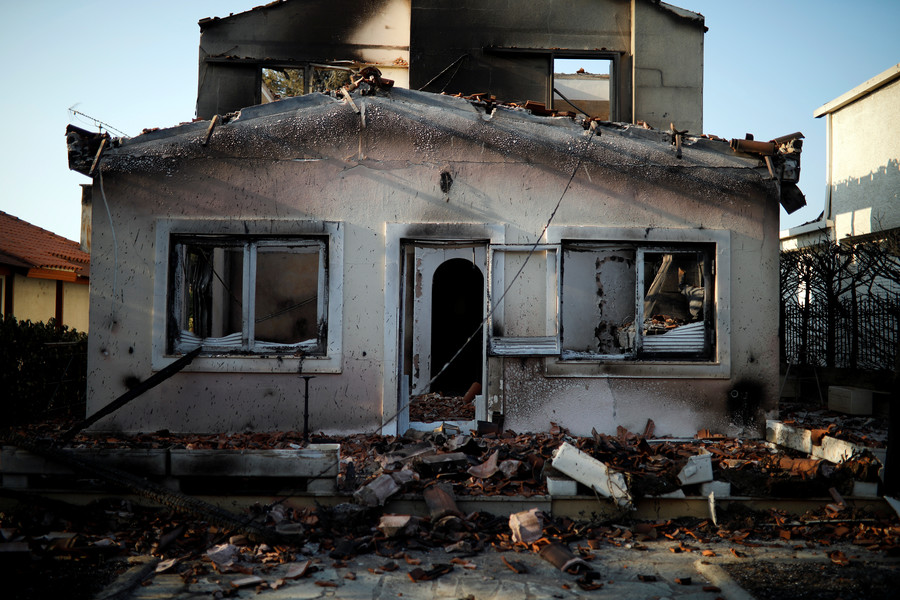 Most of the victims are still not identified, and missing persons might be among them. Those who were trapped by the fire in their cars along steep cliffs were badly burned.
"Work has started on identifying the victims of the wildfires but the majority of the bodies are totally charred," head of the Hellenic Society of Forensic Medicine, Grigoris Leon said.
My parents are in Greece on vacation and my mom took this video of the wildfires pic.twitter.com/zsDsZGN0J3

— Austin Staikos (@AustinStaikos) July 25, 2018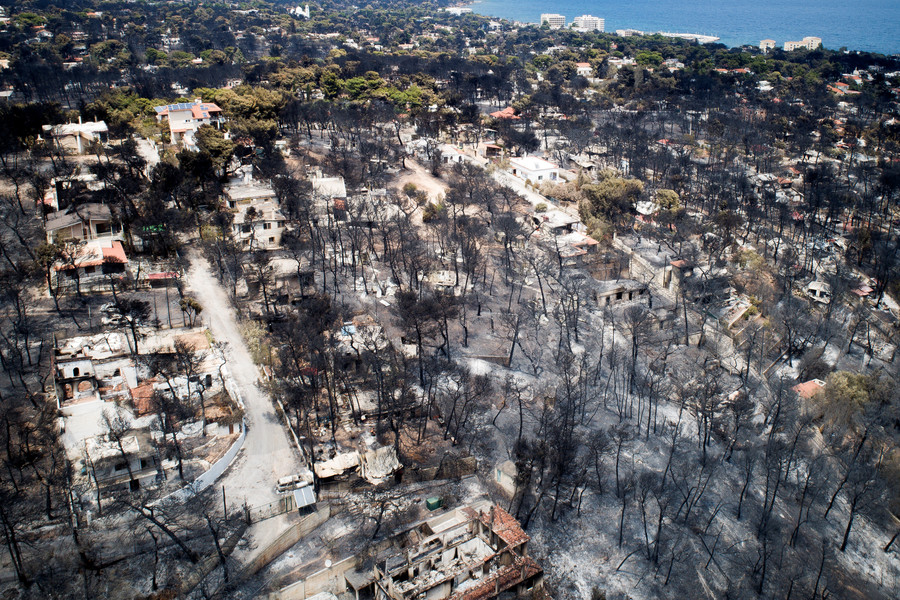 An aerial view of the village of Mati, near Athens, Greece, on July 25, 2018. © Antonis Nicolopoulos / Eurokinissi / Reuters