Admitted elephant killer William Ngulube is seized by an investigator for alleged poaching in Zambia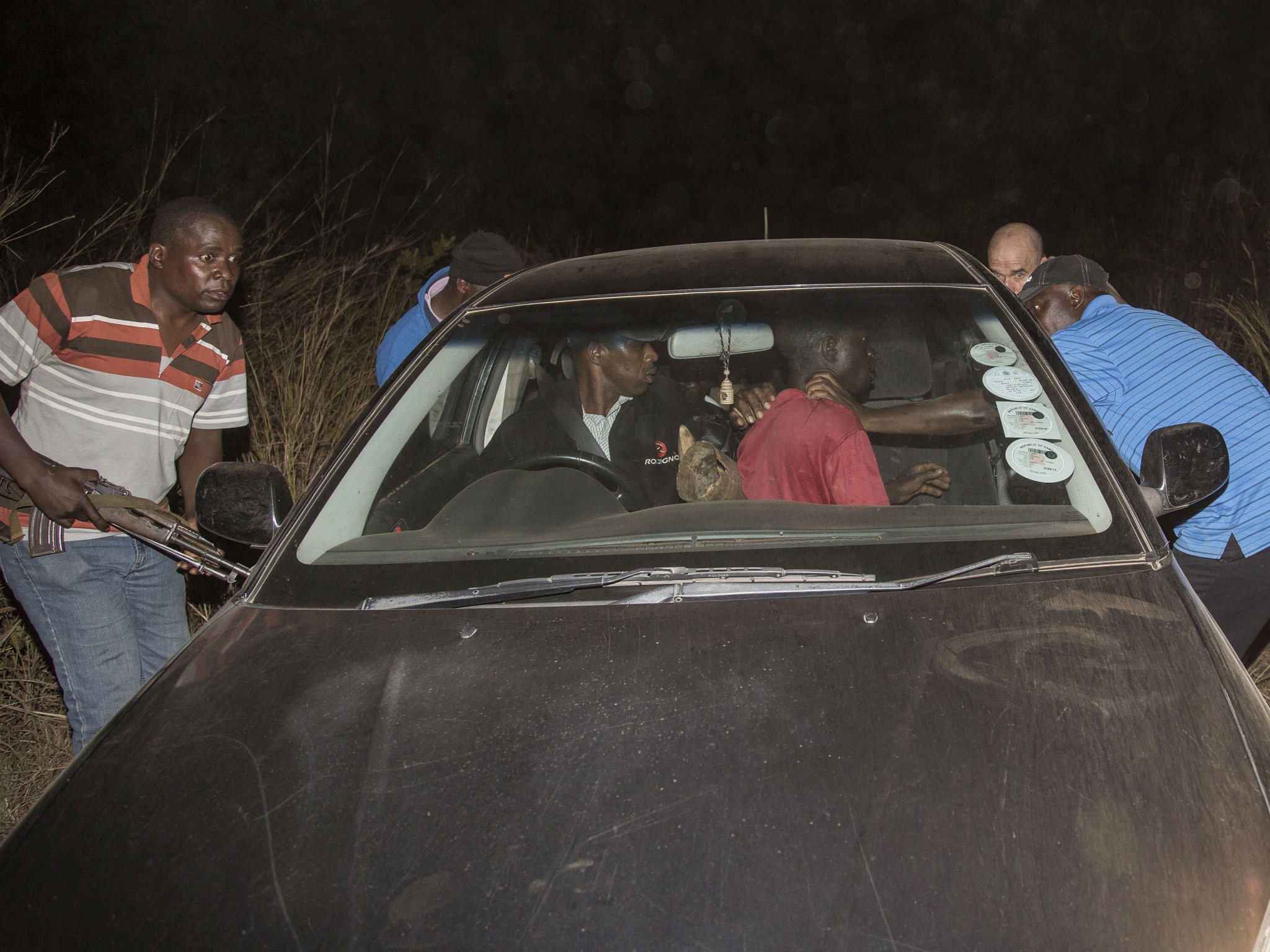 IFAW officers and police arrest the alleged poachers in a sting operation (Roger Allen)
IFAW have estimated that around 20,000 elephants a year are killed for their ivory, fuelling markets in east Asia. The extent of the killings is so great that experts have predicted elephant populations could go extinct in coming years.
The poachers were caught near a disused airstrip in Chitungulu, eastern Zambia. Their haul was noteworthy because of the size of the two tusks – over five feet long and weighing more than 70 kilograms – and too big to be stuffed in the boot of the poachers' car.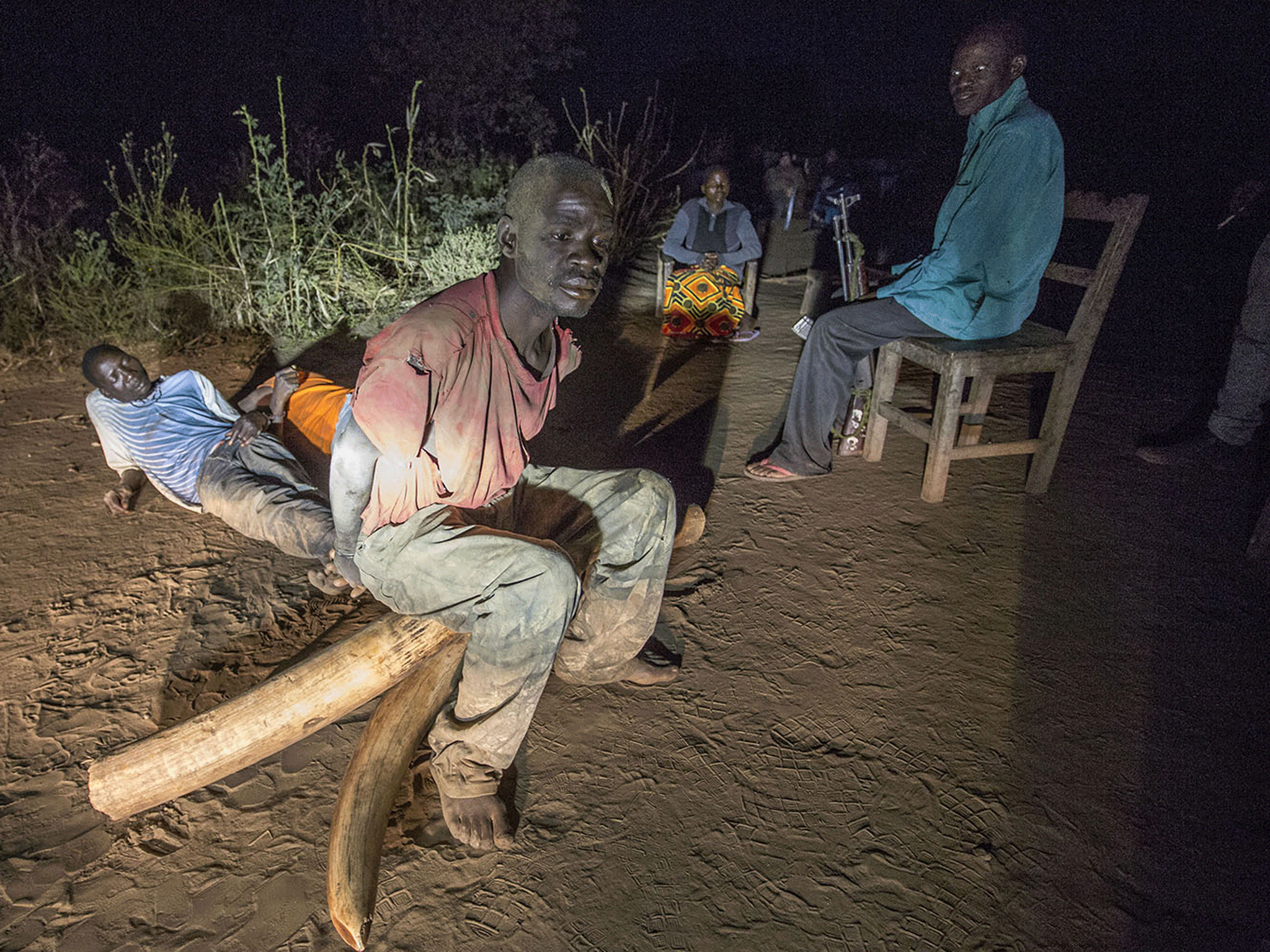 The detained poachers (Roger Allen)
Few elephants capable of producing tusks this size remain as they have been targeted so intensively by poachers.
"The loss of a bull elephant of this size, estimated to be around 40 years old, is especially tragic as it will be a huge genetic loss to the Zambian ecosystem that will likely impact future generations of elephants in the area," said Philip Mansbridge, IFAW UK Director.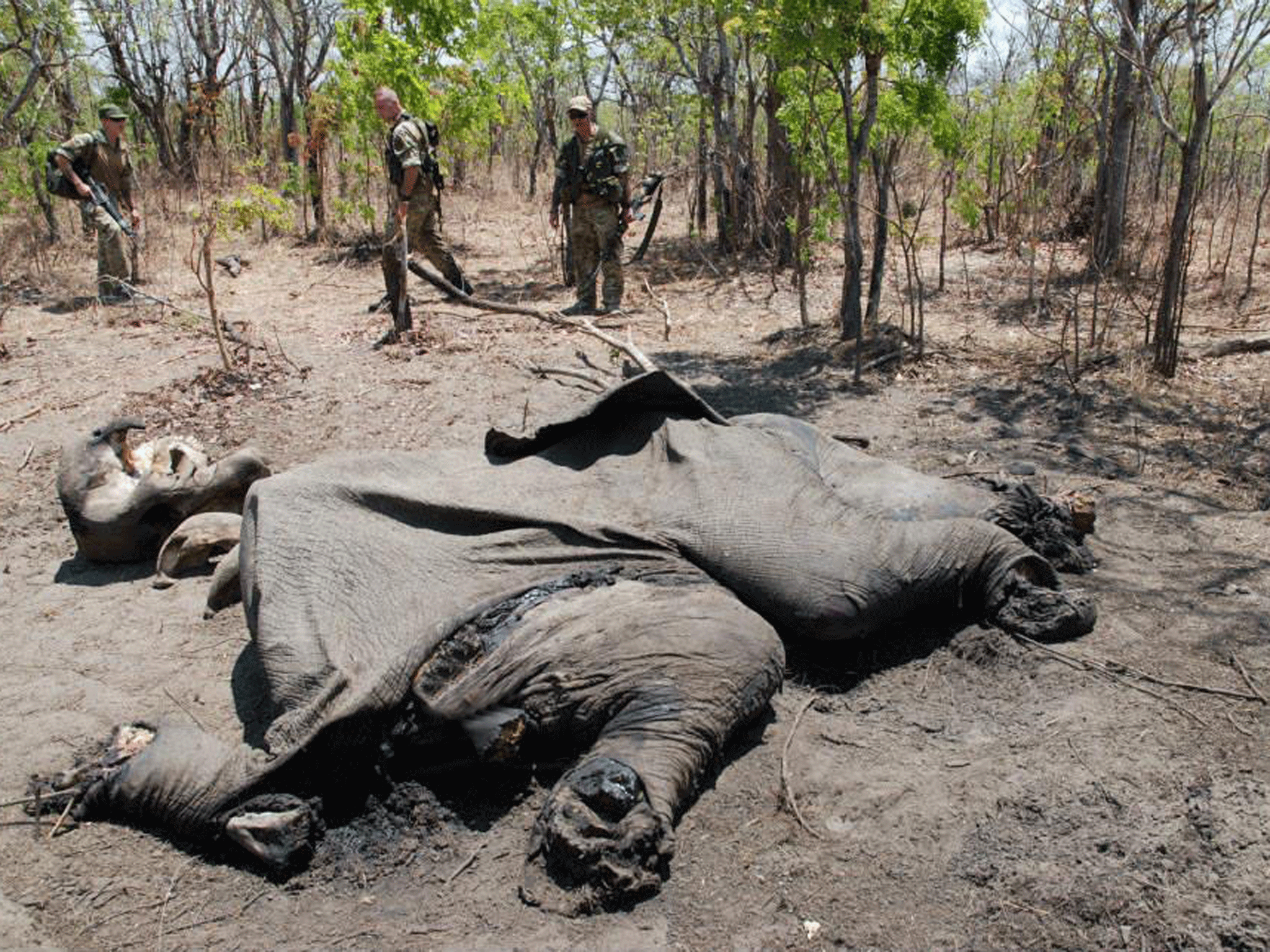 The remains of the elephant killed by William Ngulube for its ivory tusks (Roger Allen)
The poachers said they were promised $25,000 (£19,300) for the tusks, which would be worth an estimated US $126,000 (£97,500) to the final recipient.
The men were caught after the undercover investigator, posing as a buyer, sent a Whatsapp message to Mike Labuschagne, who runs IFAW's anti-poaching, criminal investigation and intelligence gathering activities in Zambia and neighbouring Malawi.
The phony buyer sat alongside the poachers' and tusks in the black Toyota as the team of investigators and police swooped in.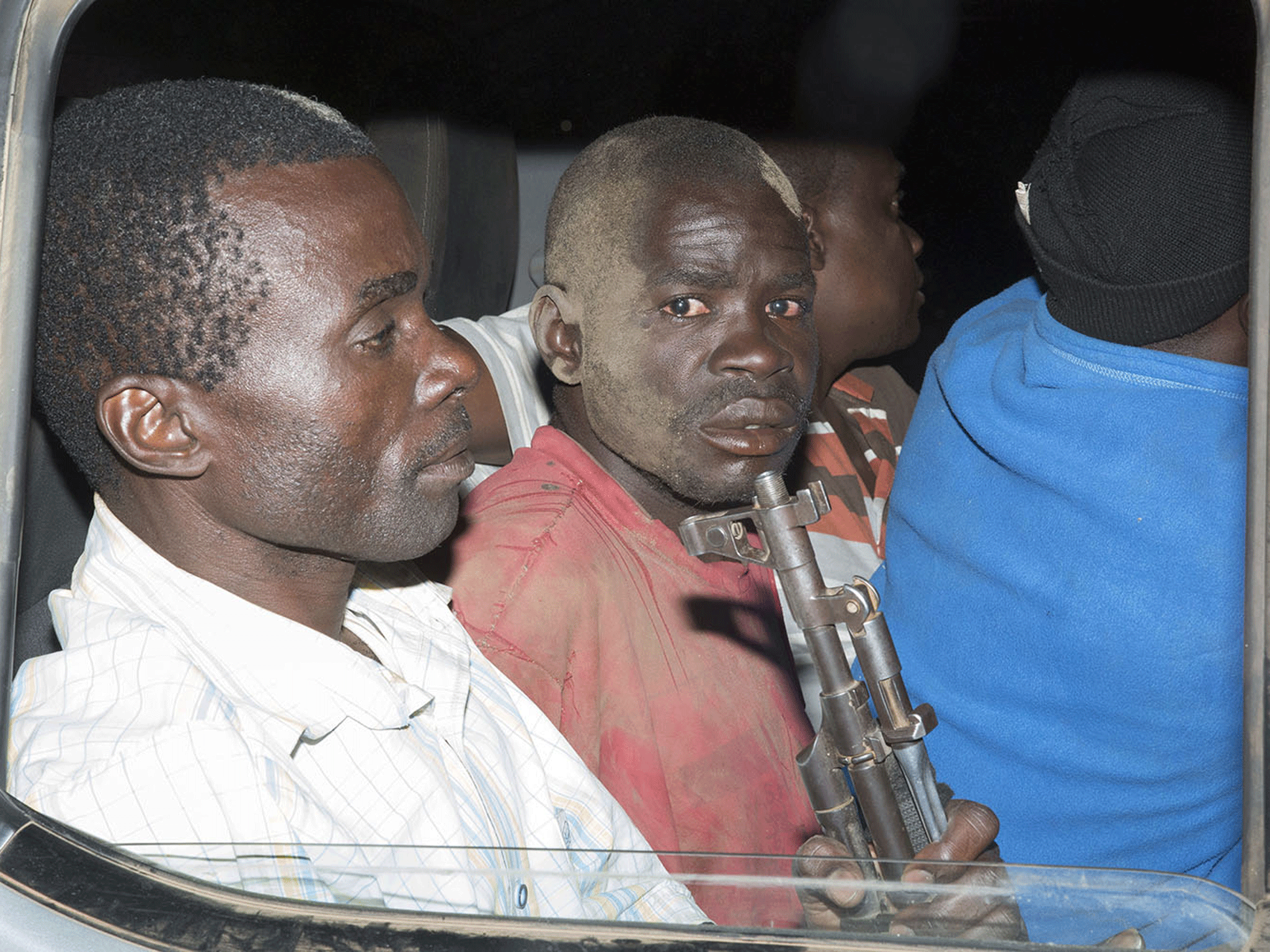 William Ngulube is driven away (Roger Allen)
"It is vital to capture and convict both hardened 'trigger pullers' and first link traders who are key to the huge global illegal ivory supply chain, which IFAW is working to break," said Mr Labuschagne.
"For this work, which can be dangerous, we need to build relationships and work closely with local people to protect their wildlife and stop its decimation.
"Having strong local intelligence is key to our successful investigations and we have many local people willing to inform us when they know of illegal poaching and trading in wildlife."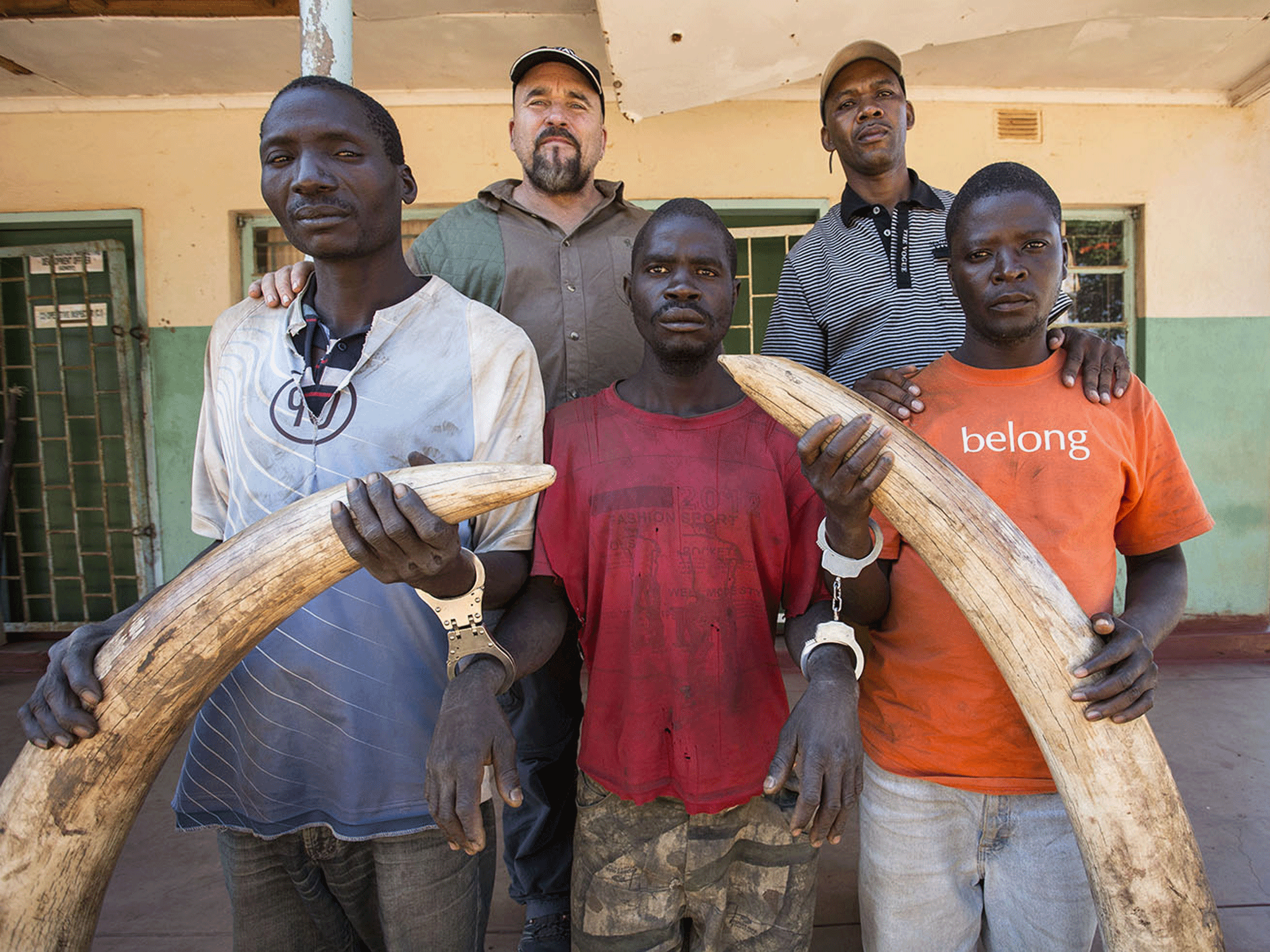 Gabriel Male, William Ngulube and Julias Kapomba pictured with the large ivory tusks they tried to sell to an undercover IFAW investigator. Behind them, to the left, is Mike Labuschagne, who heads the organisation's anti-poaching, criminal investigation and intelligence gathering activities, and another investigator. (Roger Allen)
The danger of the job was demonstrated when Ngulube began to scream "Mamma, mamma help me," as the team moved in to arrest him. He was attempting to alert local villagers to his plight in the hope they would free him.
Mwale is also known to have used violence against wildlife rangers in the past.
After a struggle, the poachers were taken into custody and have been charged with illegal possession of ivory and illegal trading. They face prison sentences of up to five years.