An attacker wielding an axe went on a rampage in the central station in Dussledorf this evening. It is believed that several people were injured during the attack and a victim was seen laying on the floor as paramedics rushed to their aid. One man has been arrested in relation to the incident after squads of anti-terror police swooped in on the scene.
Cops have arrested the suspect but there are fears a second attacker may be at large.
Dusseldorf train station is reportedly on lockdown as cops flood into the area.
Anti-terror police have sealed off the station and trains have been ordered not to stop there.
BREAKING: 'Man armed with axe goes on rampage' in Dusseldorf train station

ANTI-TERROR police have swooped following reports of a man armed with an axe at Dusseldorf's central train station sparking terror fears.

By Katie Mansfield, The Express, March 9, 2017:
Anti-terror police have been called following reports of an axe attack in Dusseldorf

Anti-terror police have cordoned off the station in Germany. Anti-terror police have been called following reports of an axe attack in Dusseldorf

Several people have been injured.

Trains have been stopped as police surround the scene.
'A day we don't want to see again': 5 injured in Dusseldorf ax attack, 1 arrested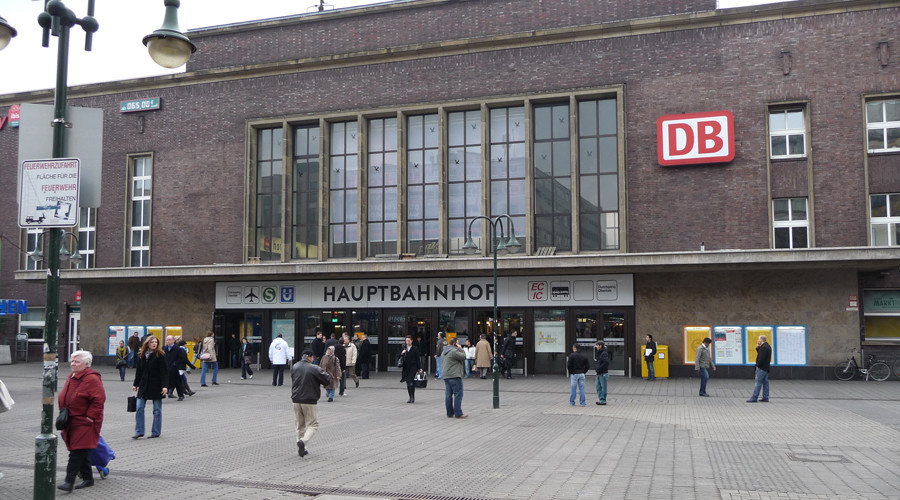 Police in Dusseldorf have reportedly arrested up to two people following an ax attack at the city's main train station. Five people have been injured, according to police.
Police confirmed in press briefing that five people were injured, two of them women. One person was hospitalized due to the serious extent of their injuries. Spiegel reported that eyewitnesses saw people bleeding on the ground, but there has been no confirmation from police.
Police found the attacker's axe but said it was not yet clear if he had acted alone. Surveillance footage captured another person running quickly from the scene, but police said it was not clear if this person was running away from the attack.
"We don't want to jump to conclusions that he was alone," the spokesman said. Special police forces are continuing to search the tracks and the area remains on lockdown.
---