Vadim Klabukov, 23, was ambushed by two bears that had earlier killed another bear and dug the prey into the ground along with some salmon. Picture: Kronotsky Nature Reserve
By The Siberian Times
Vadim Klabukov, 23, paid with his life after flouting safety rules when he went to retrieve lost backpack in South Kamchatka nature reserve.
The graduate of Irkutsk Agrarian University was ripped and gnawed to death by the pair of brown bears on Kamchatka peninsula in the far east of Russia.
He had been with a group of tourists at a spot where red salmon  spawn – and left his backpack.
Without informing his fellow rangers he left the Ozerny base and went back alone to retrieve it – but was ambushed by two bears that had earlier killed another bear and dug the prey into the ground along with some salmon.
Klabukov unwittingly went close to the 'cannibal bears'' food stash and was immediately attacked without time to use his gun or after going close to to a spot where the predator had dug its salmon prey. He died on the spot.
His gnawed bones were found at the site where there were signs of a skirmish.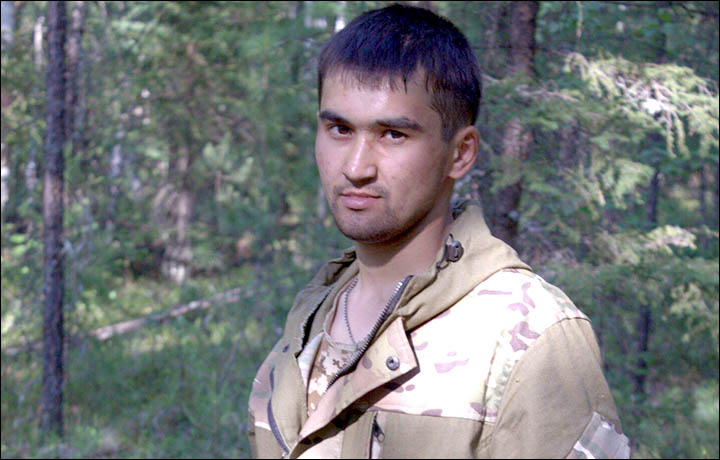 ---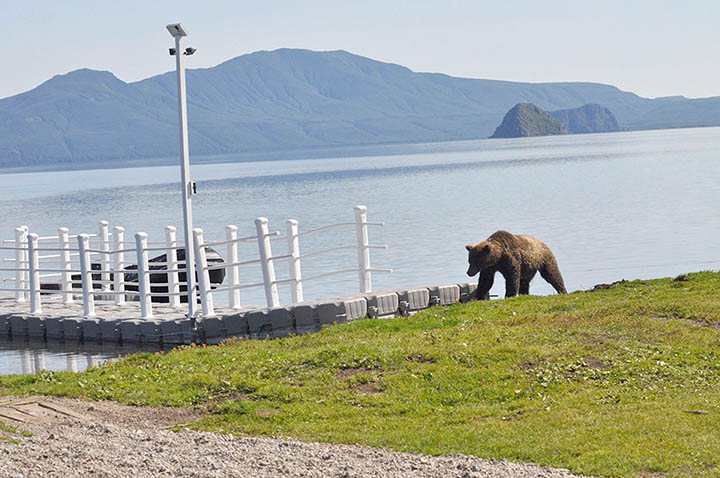 ---

Vadim Klabukov, 23, and pictures of South-Kamchatka Nature Reserve. Pictures: The Siberian Times, Kronotsky Nature Reserve
---
The bears were shot by wildlife specialists because after tasting human blood they posed a real danger to other people.
Earlier the nature reserve had given scant details suggesting the trainee ranger was killed by one bear.
Local wildlife chief Vladimir Gordienko said: 'The situation was aggravated by the fact that the animals were near their prey – another dead bear, and, apparently, protected their food.
'This is a rare case when, with an abundance of feed, in this case fish and bear carcass, bears treat people as prey.'

Vadim Klabukov, 23. Picture: The Siberian Times
---
Nature Reserve spokeswoman Maria Vorontova said Klabukov, from the Buryatia Republic, had a gun, knife and a walkie-talkie with him but had no time to use any of them.
'Vadim got a job in the nature reserve this summer, as soon as he graduated from Irkutsk Agrarian University,' she said.
'On Saturday, 18 August, he left the Ozerny area without saying a word to his colleagues and bosses.'
The reserve offered its condolences to his family and friends, but stressed that he died because he did not comply with safety regulations.
The area is dangerous because bears feed here and attack if they think their prey is at risk.
The Investigative Committee has launched a preliminary check into his death.