By Paul Homewood
From Breitbart:
Americans came up with 36 answers to a Gallup poll asking the biggest problem currently facing the country, and no one answered "climate change," with only two percent even mentioning the environment at all, Gallup revealed last week.
In a random poll of 1033 U.S. adults, immigration topped the list as the greatest problem faced by the United States at this moment, with 22 percent offering that response. While 17 percent responded that dissatisfaction with government was the biggest issue, others proposed race relations, national disunity, healthcare, and family decline.
Missing from Gallup's list of causes garnering at least 3 percent of responses was the vague category of "Environment/Pollution," which drew only 2 percent.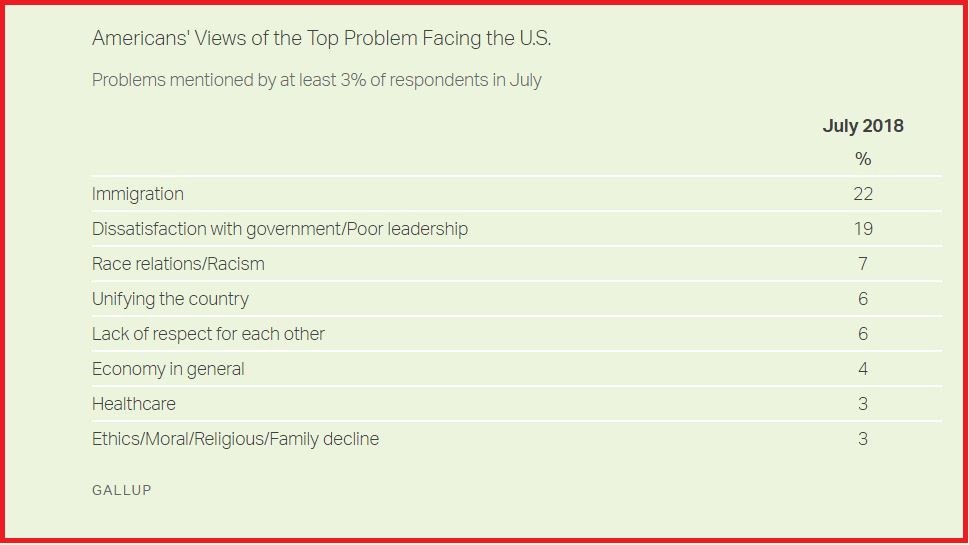 The new poll seems to signal a major disconnect between certain progressive leaders and the American people at large.
Last month, for instance, the Berkeley City Council issued a resolution declaring a worldwide climate emergency, calling it "the greatest crisis in history" after evoking memories of World War II.