Migrants Threaten Swedish Migration Board Employees with Rape, Violence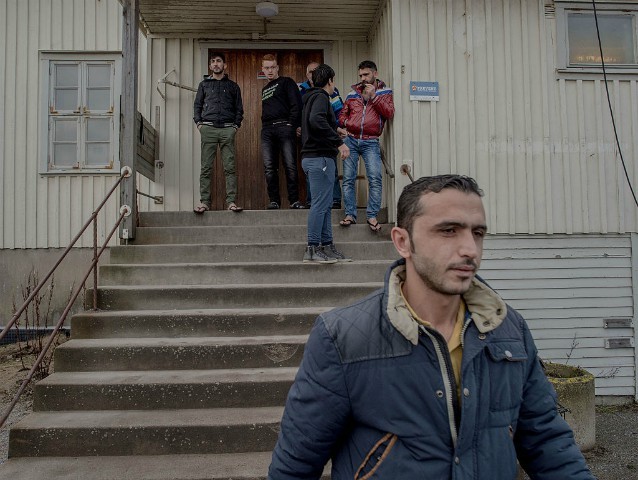 In the first nine months of 2017, the Swedish migration board has reported 2,875 serious incidents against their staff including threats of rape and assault, and threats to set fire to their offices.
Particularly worrying for the female employees of the migration board, which handles all the country's asylum claims, has been the number of sexual harassment incidents from migrants. So far, there have been 15 cases of sexual harassment including one in which a migrant threatened to rape a female employee, Aftonbladet reports.
Maria Johansson, working environment specialist at the Swedish Migration Board, said the incidents "can be anything including an inappropriate comment related to a sexual act. This is not a common problem with us, but it is serious when it happens."
Threats often come via email and over the telephone, with one female employee being verbally abused over the telephone when a migrant yelled, "What do you doing you fucking pussy?!" before hanging up.
A case in Södermanland during the summer saw a female employee followed by a migrant man as she was going outside for fresh air. She decided to ignore him and look at her mobile phone but he started kissing her hand and then trying to kiss her on the lips before she pushed him off.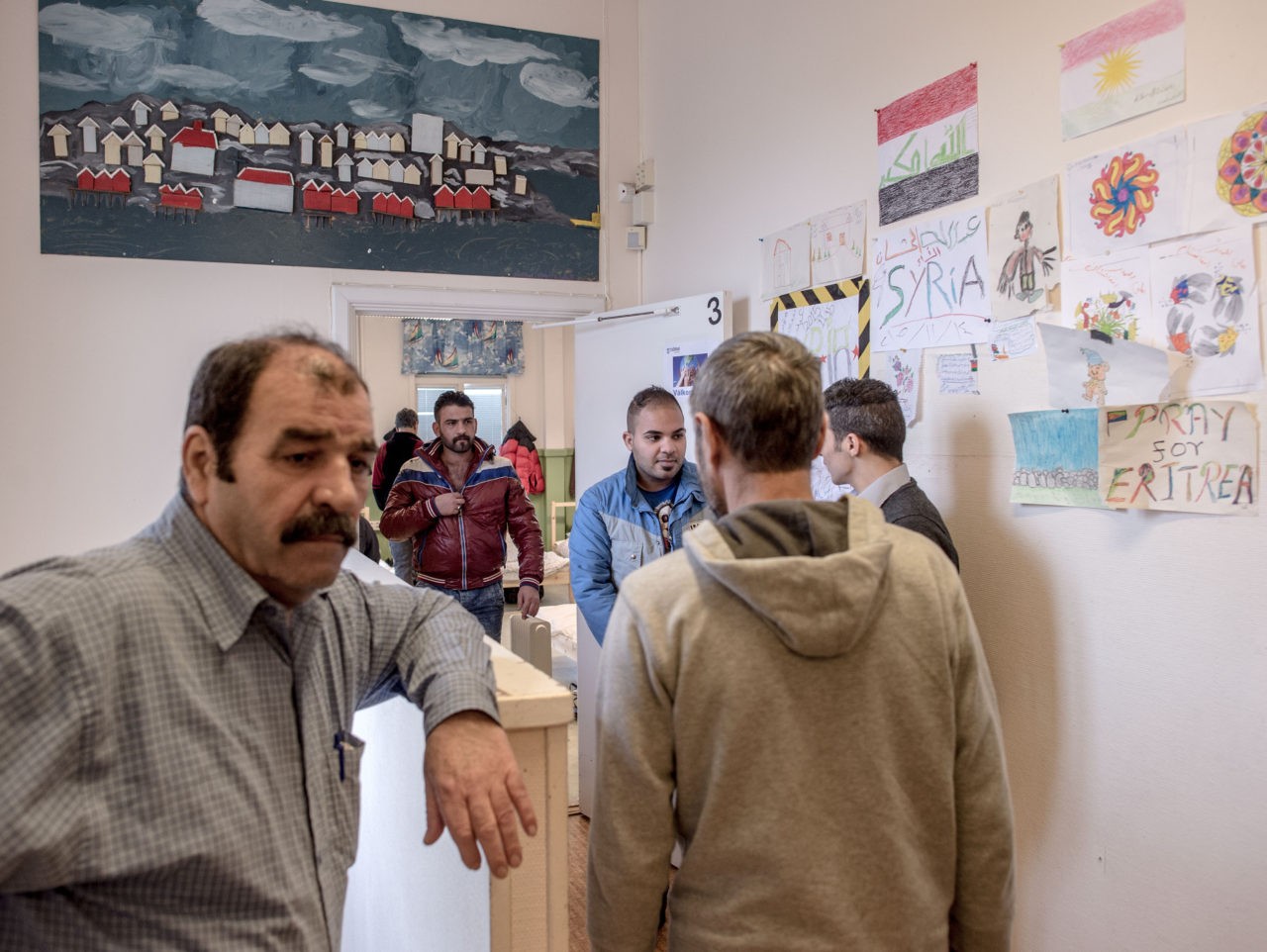 In central Norrland, an aggressive migrant showed up at a migration board office and when security guards confronted him he not only threatened to kill them but turned to a female guard and told her he would find her address and rape her. The asylum seeker was later arrested and convicted for uttering threats.
Another female officer in the Stockhold area reported being followed on public transport. Although she asked the man to stop following her, he continued to harass her and told her that he knew she worked at the migration board.
"He threatened to throw me in front of the train," the woman said.
When the train arrived, he reiterated that he wanted to accompany her home before he disappeared.
The migration office worker added: "I felt uneasy when I went to work the next day."
Another report from an employee claimed that a migrant had called her at the migration board office 166 times in the span of only an hour and made threats against her.
Threats against employees or volunteers working with migrants can sometimes lead to brutal crimes. Over the past two years, several women working with asylum seekers have been killed by them.
The most known case in Sweden was that of asylum centre worker Alexandra Mezher who was killed by a Somalian man who lied about being underage.
In Germany asylum shelter volunteer Maria Ladenburger was raped and killed by an Afghan migrant who also admitted he lied about being underage.
……………………..
How many are too many??
…………………………..
Sweden-Two Illegal Immigrants Rape And Beat Local Swedish Girls
Two migrants have been given sentences of three and two-and-a-half years for beating a young Swede almost to death before violently raping his female friend. The government will try to deport only one of them, temporarily.
The Freie Zeiten reports that three Swedish teenage girls and one male friend met for a party at an apartment in Kista, near Stockholm, citing Solna District Court documents, Breitbart reports.
One of the girls invited a 21-year-old migrant from Liberia, Richelieu Jarara, with whom she was acquainted. This man brought another African migrant, a Kenyan named Fayed Mwangi, with him.
Kenyan Fayed M. was sentenced to only two and a half years after raping two women. Together with a buddy, he beat a young man almost to death. Photo: Freie Zeiten
Before long, the migrants began sexually harassing the girls. Matters quickly escalated from there, with the pair conferring briefly before spraying the male Swede in the face with pepper spray.
The Freie Zeiten describes how they then beat and kicked the Swede with "brutal force",  leaving him with "multiple cerebral haemorrhages, severe swelling and bruises all over his body, as well as bone fractures and open wounds".
The three girls, as well as the attackers, thought the young man had been beaten to death, with Jarara actually uploading a video to Snapchat in which he made light of having "killed a guy".
The Swede was, in fact, still alive, but unconscious and permanently brain damaged.
Jarara's younger companion, 19-year-old Mwangi, is said to have "strangled" one of the girls when she tried to intervene, slamming her into a wall and "hurling" her to the floor.
The Kenyan then grabbed another of the girls by the hair, dragged her into the bedroom and raped her. She was also strangled, with the Kenyan threatening to strike her if she screamed.
The ordeal was finally brought to an end when a neighbour burst into the apartment, allowing the girls to flee.
According to the Fria Tider, the court sentenced Mwangi to just two-and-a-half years for his crimes, despite having raped another woman in May 2016. The government will attempt to deport him afterwards – although he will be allowed to return to the country after ten years, and judges have prevented other European countries, such as the United Kingdom, from following through on deporting criminal migrants after their sentences in the past.
Jarara, who has a string of previous convictions for crimes including theft, serious bodily injury, and resisting arrest, was given a slightly longer sentence – three years – but he will not be deported.
How many are too many?