Melbourne, Florida — In his first public appearance after the Presidential debate at Hofstra University on Monday, Donald Trump was welcomed by tens of thousands of enthusiastic supporters to a Florida airplane hangar.
Thousands more were unable to get inside after the fire marshall blocked further entrance as a safety hazard.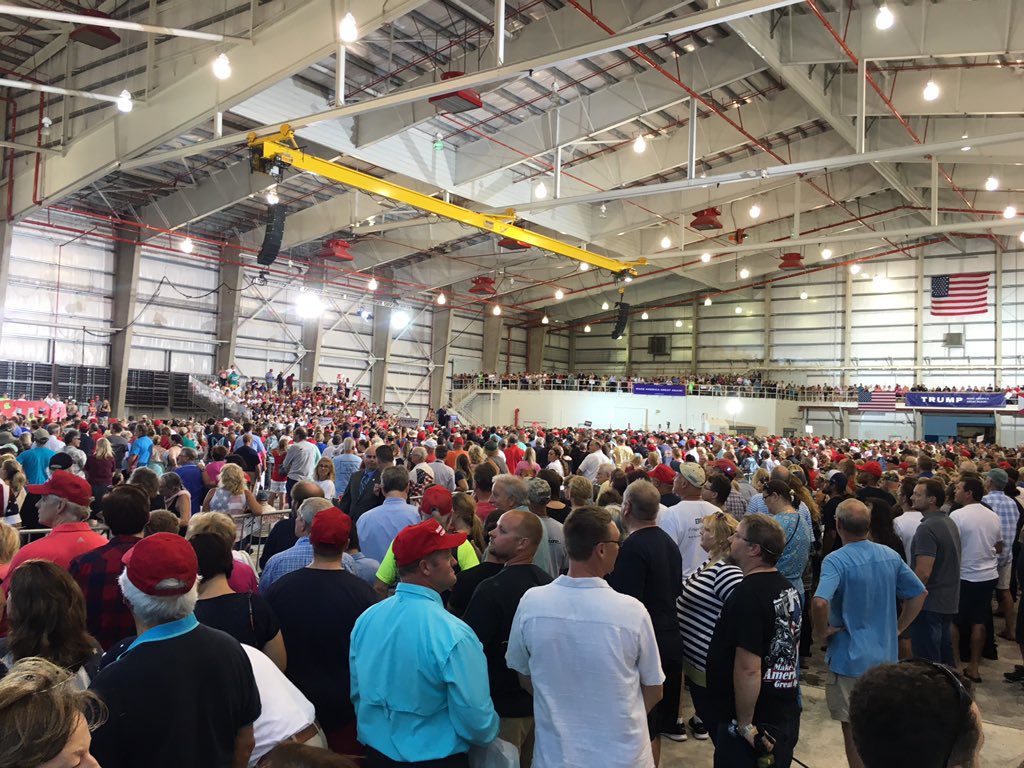 Crowd fills a massive airplane hanger at Trump rally in Melbourne Florida, thousands still waiting in line outside pic.twitter.com/a23Hdnu97V

— Dustin Stockton (@DustinStockton) September 27, 2016
Trump's supporters waited in long lines in the rain and lightning for hours to cheer on Trump. Even after the hangar had filled up, it took more than six minutes to video the whole line.