The final Ramadan death count is out and it's even WORSE than anyone imagined.
1,639 KILLED due to Islamic violence.
Another record for the "religion of peace."
From Breitbart
The final fatality tally for jihadi attacks during the Muslim holy month of Ramadan increased to 1,639, primarily fueled by victims who succumbed to their injuries, reveals an updated Breitbart News count of terror incidents during the period.
With a total of 3,343 casualties, including 1,704 injuries, Ramadan 2017 is one of the bloodiest holy months in recent history. The number of deaths this year marked a nearly four-fold increase from the estimated 421 people killed by Islamic extremists last year.
There were nearly 160 terror incidents in about 30 predominantly Muslim countries this year, including one jihadi attack in the United States.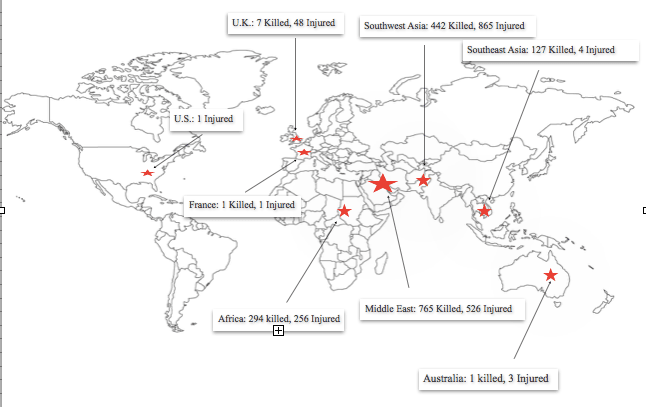 Soon after the holiest month for Muslims ended last Saturday, Breitbart News reported that jihadist organizations had killed 1,627 people during Ramadan.
However, after taking into account people who succumbed to their injuries throughout the month and government entities changing the casualty count after Breitbart News initially documented the attacks, this news outlet has determined the final updated tally to be 3,343 casualties (1,639 killed, 1,704 injured).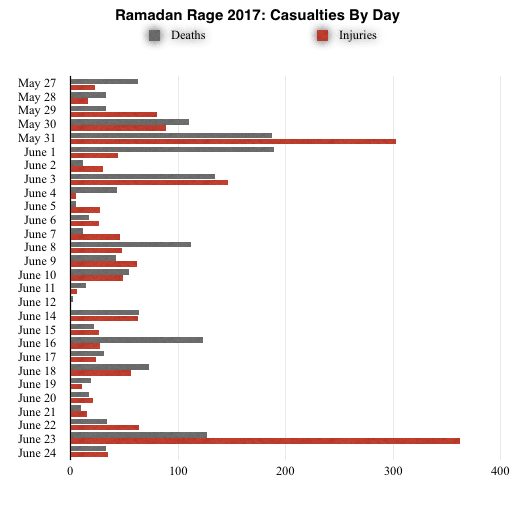 The Afghan government updating the casualty tally for the May 31 terror attack that killed at least 150 people and injured more than 300 others had the most significant impact on changing the final count.
Afghan President Ashraf Ghani changed the number of people wounded from at least 460to more than 300, driving the total number of deaths up and injuries down. The May 31 incident, allegedly carried out by the Taliban and al-Qaeda-linked Haqqani Network, is the deadliest attack of Ramadan 2017.
The Pentagon has deemed the Haqqani Network to pose the "greatest threat" to the United States military and its allies in Afghanistan. U.S. officials have accused jihadi sanctuaryPakistan of sheltering the group.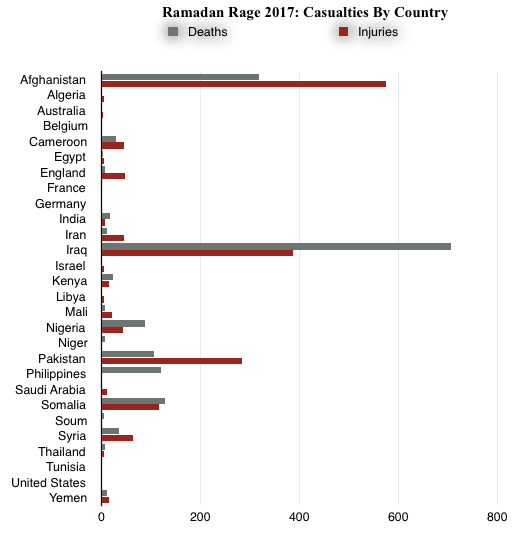 Breitbart News' primarily gleaned its count from the Religion of Peace website in coordination with news reports.