Charred ruins left by the horrific blaze. / Ruptly
Devastating drone footage has captured the sheer scale of the damage caused by the deadly wildfires that charred the Greek towns of Mati and Penteli.
The wildfires spread at blistering pace on Monday, killing at least 81 people and injuring 187 in the worst blaze the country has seen in decades. The cause of the fire is yet to be determined.
Footage shows the charred landscape starkly contrasted against the blue sea where survivors and victims sought refuge from the flames. Rows of burnt-out cars are seen on roads covered in ash.
Firefighters and volunteers have been scouring the area for people still missing. Many of the bodies recovered so far are badly burned, which will make identification difficult.
False color satellite imagery captured in the aftermath of the blaze highlights the huge scorched area left in its wake.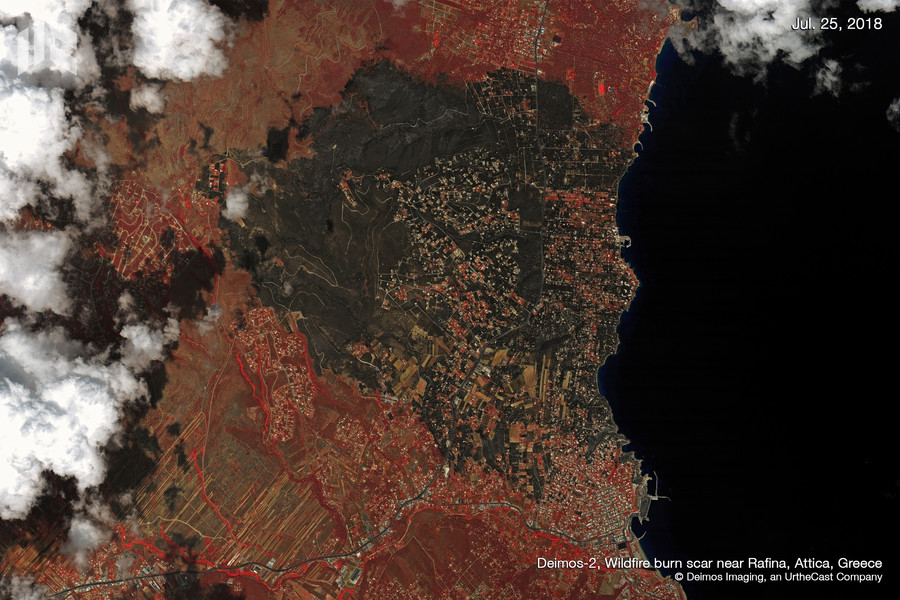 After the deadly wildfires, 83 dead people of all ages up to now, now floods in the northern suburbs of Athens. On going #tragedy #prayforGreece pic.twitter.com/9Ow1EfWrDd

— Spyros Litsas (@Spyros_Litsas) July 26, 2018