TAIPEI (Taiwan News) — As the latest cold wave blasts Taiwan causing temperatures to plummet to 10 to 12 degrees Celsius in all parts north of Tainan, 53 people have lost their lives to the bitter cold weather yesterday (Jan. 30), but more lives are at risk as an intense cold surge is set to arrive on Saturday, reported Apple Daily.
The Central Weather Bureau (CWB) predicts that as the current cold air wave is combined with another cold air mass that arrives from the north in the evening, central Taiwan and all areas north could dip down to 10 degrees tonight.
Weather experts say that the cold weather of the past couple days is just an "appetizer" for the much colder weather yet to come. A major cold surge is set to strike Taiwan from Saturday through Tuesday, causing the mercury in all points north of central Taiwan to drop down to 6 to 7 degrees. During this period, Hehuanshan, Taipingshan, Lalashan, Qixingshan, and Datunshan are all likely to see snowfall.
Under the affects of the current cold air mass, Taoyuan's Xinwu District registered a record low of the winter thus far of 10.7 degrees Celsius yesterday morning. Meanwhile, Yushan saw two centimeters of fresh snowfall and Yushan's Paiyun Lodge saw five centimeters of snow.
After the new cold air mass arrives this evening, temperatures tomorrow and Friday will again drop down to 10 to 11 degrees from central to northern Taiwan. Starting on Saturday, as a major cold surge arrives, central to northern Taiwan will see the mercury plunge to 8 degrees, and open areas could see the temperature drop to as low as one to two degrees, with no respite from the chilly weather expected until Wednesday.
As for precipitation, the CWB predicts that all of Taiwan will see scattered showers on Thursday, while on Friday central to southern Taiwan will see partly cloudy to clear skies. However, northern and eastern Taiwan will see more moisture and due to the strength of the coming cold surge, mountainous areas with an elevation above 1,000 meters are likely to see snow, including Qixingshan and Datunshan from Saturday until Monday.
Meteorologist Wu Der-rong (吳德榮) said that the strength and scale of the coming "slow cold surge" is much greater than the current cold wave afflicting Taiwan, and that the past two days were just an "appetizer" of what is to come later over the weekend. He advised everyone to take precautionary measures to stay warm during this period.
The drop in temperatures can cause an increased likelihood of sudden death, with 53 deaths attributed to the cold wave in Taiwan yesterday alone. Taipower Penghu District Director Kuo Tsai-li (郭財利), reported feeling discomfort yesterday and on the way to the hospital, he suddenly died. Whether his death was related to the bone-chilling winds currently blowing through Penghu has yet to be determined.
Taipei Medical University Director of Critical Care Medicine Kao Wei-feng (高偉峰) told Apple Daily said that 95 percent of sudden deaths brought on by cold weather are related to heart ailments. Cold temperatures increase the possibility of high blood pressure, myocardial infarction, and heart failure. Kao advised those at risk individuals experiencing unusual chest tightness, chest pain or upper abdominal pain to seek immediate medical attention.
Kao also advised people to keep extra layers of warm clothes close by the bedside and to wear them immediately when waking up. When going out, Kao advised people to wear a scarf and a long coat.
………………………..
Sea Currents Change Near Japan, Tokyo Shivers in Mini Ice Age Repeat
South China Morning Post came out with an article explaining that sea currents have changed slightly around Japan and this is driving the coldest temperatures in 50 years and record snow across the islands. Interestingly these changes are what is expected to occur during the new Mini Ice Age. More signs that we are repeating cycles. More volcanic eruptions, more sea ice coverage and more cosmic rays. The worlds media is now finding any excuse to explain the changes because these events are now in the open for all to see.
…………………….
Amid a warming planet, snow falls in Southern Morocco – first time in 50 years
After several decades of extremely dry weather, residents in southern regions of Morocco finally woke up this morning to an unusual snowfall that currently impacted Ouarzazate, Taroudant and even Zagora, which has not experienced snowfall for fifty years.
Several photos and videos have been posted on social media depicting the cities covered with a huge layer of snow. Despite the freezing cold temperatures, many residents went outside to enjoy the unexpected snowfall.
El Houcine Yoabd, in charge of communication at the National Meteorology, told the media outlet le 360, that it has snowed in these regions due to a mass of air coming from Northern Europe.
"We are under the influence of a very low pressure of altitude, with very cold temperatures that can reach 0 or even 1 degree," Yoabd said.
He also added that these drops in temperature accompanied by rainfall and snowfall in several parts of Morocco are expected to continue until next Thursday.
New weather alert released by the National Directorate of Meteorology on Monday forecasts temperatures ranging between -04 and 1°C and maximum of 5 to 9 °C in Ouarzazate.
These heavy snowfalls made travel absolutely impossible as the roads were blocked. There will be also delays in air traffic.
A video posted on social media shows a man from Tinzouline, a town 15 kilometres from Zagora expressing his joy over the snowing atmosphere.
……………..
Record warm January temperatures logged in Russian Arctic
Thermometers go above zero in places where the winter should be 20 or 30 degrees colder.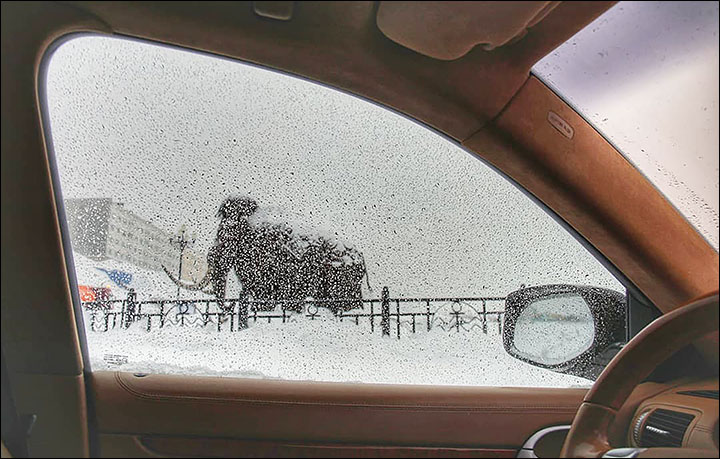 Stunned locals are taking pictures – of the rain, a near unique sight in January. Picture: Yulia Egorova
By The Siberian Times
Unusually mild temperatures have been recorded in several famously cold Siberian towns this week.
Stunned locals are taking pictures – of the rain, a near unique sight in January.
In Cherskiy – far north in Yakutia – weather watchers registered 2C – in a month when temperatures, according to locals, never reach anywhere near above zero.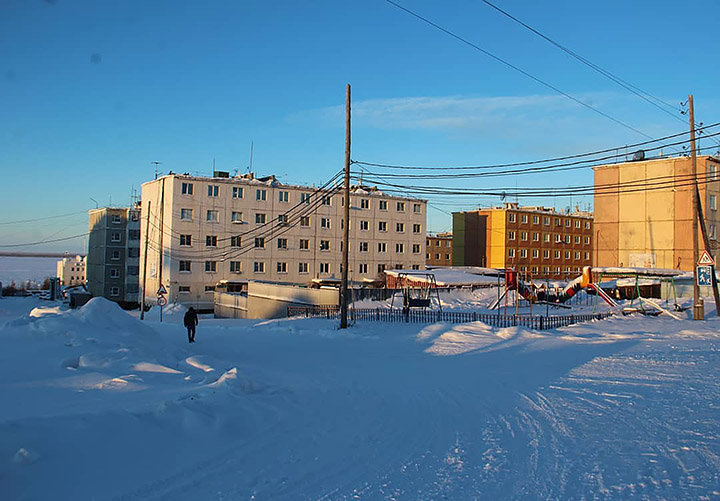 In Cherskiy – far north in Yakutia – weather watchers registered 2C. Picture: Alexey Kurilo
The previous closest, two years ago, was -5C.
Some 400 km to the east, in Pevek, in Chukotka, the thermometers reached a balmy 5C, the warmest ever for 30 January.
This compared to a more normal -27 on Friday.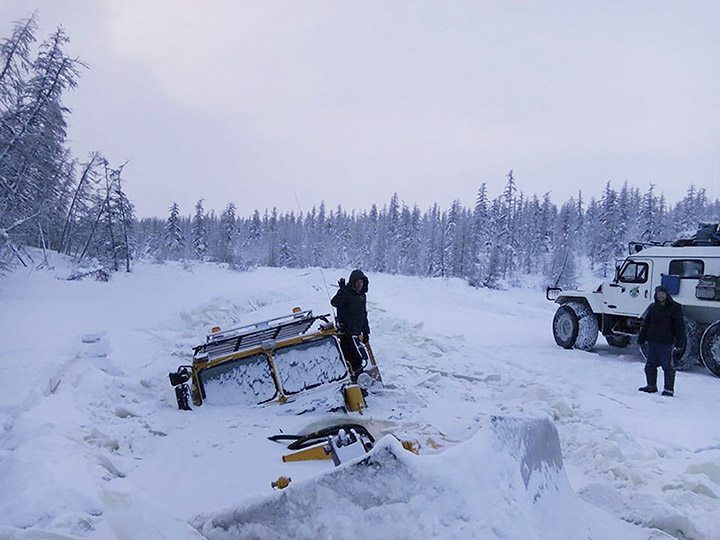 Tractor sank on winter road in the outskirts of Chersky in February 2017 die to extremely warm weather.  Picture: Pleistocene Park
Meanwhile, the Pacific port of Magadan which registered temperatures very slightly above zero.
Only a week ago, this Pacific city – well south of the polar circle but famous for its cold – was freezing in temperatures of -40C.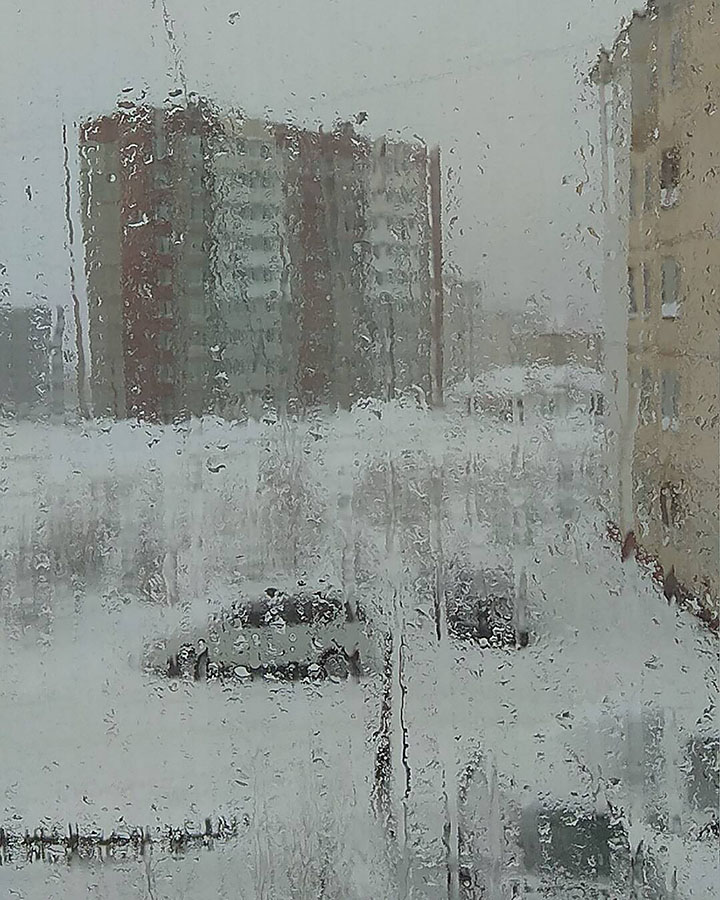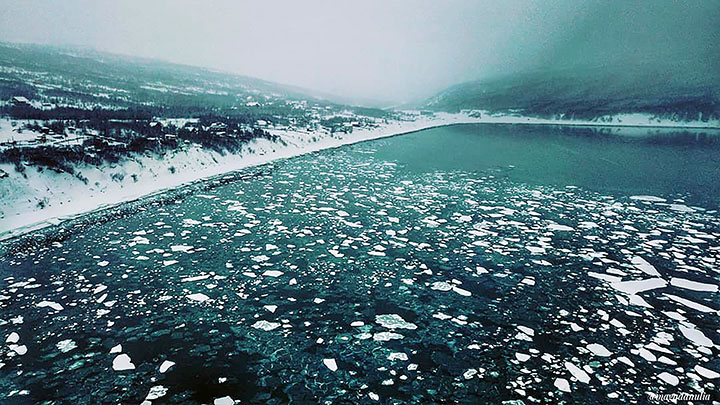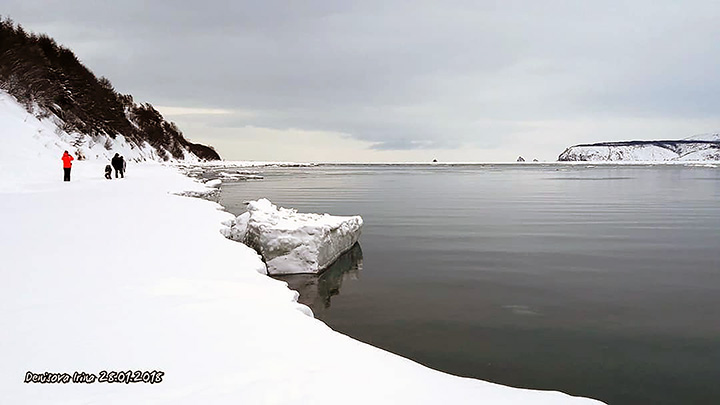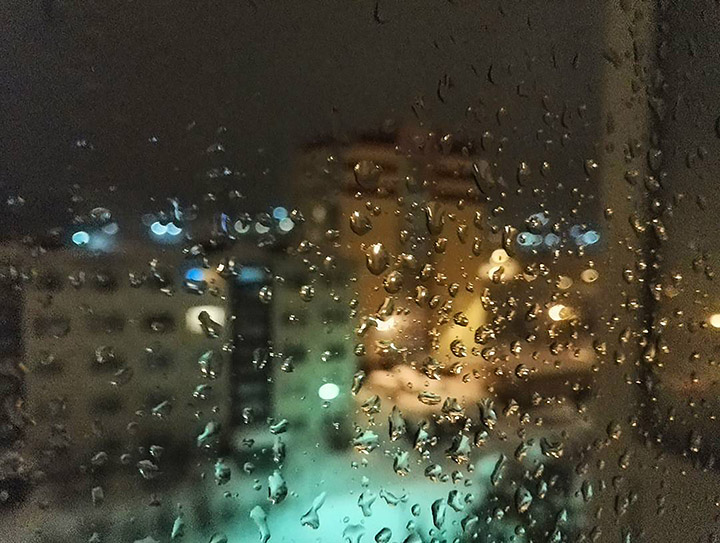 Meanwhile, the Pacific port of Magadan which registered temperatures very slightly above zero. Pictures: @joox_magadan, @aleks_sandra_mgdn, Irina Denisova, @kisaeva
Schools that functioned in the deep cold had to be closed today because of avalanche risks.
A warm cyclone coming in from the Pacific is blamed – or credited – for the unseasonal weather.
Some also say it is a feature of climate change.
Southern wind brought ice to Providenia Bay. Video by Maxim Antipin